Water Damage Restoration Jacksonville
Emergency Flood Damage Restoration 
Serving Jacksonville, FL, Jacksonville Beach, FL, Ponte Vedra Beach, FL, St. Augustine, FL and Amelia Island, FL
---
We've seen it all, faulty pipes, storm surge flooding, water heater leaking and other accidents all cause the same problem, water damage!
If you have a leak in your home or office or have experienced water damage, call us now and we'll respond in 15 minutes- Guaranteed.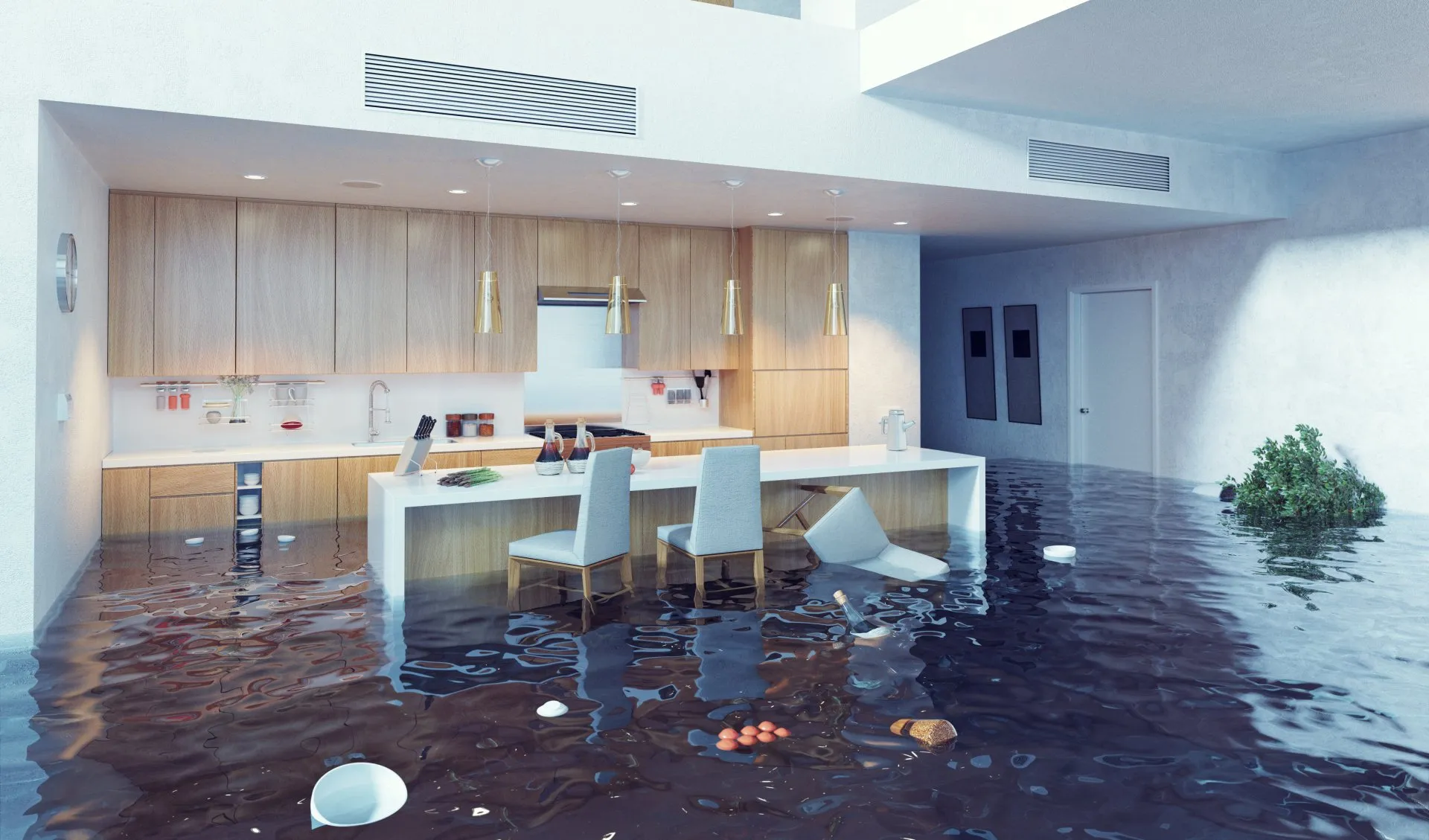 24-Hour Water and Flood Damage Restoration in Jacksonville and Jacksonville Beach

When disaster strikes and your property is affected by water or flood damage, every minute counts. At All things Restored, we understand the urgency of the situation, which is why we offer round-the-clock, 24-hour emergency service in Jacksonville and the surrounding areas. Our dedicated team of water damage restoration experts is ready to respond to your call, day or night, to help minimize the water damage and get your life back on track.

Why Choose Our 24-Hour Water Damage Restoration Services?
Rapid Response: We prioritize immediate action to prevent further damage and mitigate the effects of water and flood incidents. Our technicians are always on standby, ready to deploy at a moment's notice.
Expert Assessment: Our highly trained professionals have years of experience in water damage restoration. They will swiftly assess the situation, identify the extent of the damage, and develop a customized restoration plan to restore your property.
State-of-the-Art Equipment: We utilize advanced equipment and industry-leading techniques to efficiently extract water, dry affected areas, and restore your property to its pre-damage condition. Our cutting-edge tools help us expedite the restoration process, ensuring minimal disruption to your daily life.
Comprehensive Restoration: Our services encompass every aspect of water and flood damage restoration. From water extraction and structural drying to mold remediation and odor removal, we provide a comprehensive solution tailored to your specific needs.
Insurance Assistance: Dealing with insurance claims can be overwhelming. Our knowledgeable team will work closely with you and your insurance provider, providing detailed documentation and assisting with the claims process, easing the burden during this stressful time.
Peace of Mind, Anytime, Anywhere For Water Damage in Jacksonville
With All things Restored, you can rest assured that help is just a phone call away, 24 hours a day, 7 days a week. We understand that water damage emergencies can happen at any time, and our commitment to swift, professional, and reliable service is what sets us apart. Our goal is to minimize the disruption caused by water and flood damage and restore your property to its pre-loss condition efficiently and effectively.
Don't let water damage devastate your home or business. Contact All things Restored today and let our 24-hour water and flood damage restoration team in Jacksonville take care of you.
Emergency Water Extraction: Swift removal of standing water from the affected area using specialized equipment to prevent further damage and mold growth.
Structural Drying: Utilizing high-powered air movers, dehumidifiers, and moisture detection tools to thoroughly dry the affected structures and materials, such as walls, floors, and ceilings.
Moisture Detection and Monitoring: Utilizing moisture meters and thermal imaging cameras to assess the extent of water damage, locate hidden moisture, and monitor the drying process.
Content Pack-Out and Restoration: Safely removing and relocating water-damaged furniture, belongings, and personal items to a secure facility for cleaning, drying, and restoration.
Mold Remediation: Identifying and addressing mold growth resulting from water damage, including containment, removal, and remediation to prevent health risks and further damage.
Odor Removal: Utilizing advanced techniques such as ozone treatments, air scrubbers, and deodorizing agents to eliminate musty smells and restore fresh air quality.
Sanitization and Disinfection: Thoroughly cleaning and disinfecting affected areas to ensure a safe and healthy environment, preventing the growth of bacteria, viruses, and other pathogens.
Structural Repairs: Assessing and repairing structural damage caused by water, such as damaged drywall, flooring, insulation, or framing.
Documenting and Insurance Assistance: Providing detailed documentation of the damage, working closely with your insurance company, and assisting with the claims process to ensure a smooth and efficient reimbursement.
Emergency Board-Up and Temporary Repairs: Securing the property, boarding up broken windows, and providing temporary repairs to prevent further damage or unauthorized access.
Water Damage Assessment and Documentation: Conducting a thorough assessment of the water damage, documenting the extent of the damage, and providing a detailed plan for restoration.
Content Cleaning and Restoration: Specialized cleaning and restoration of water-damaged items, including furniture, electronics, documents, and personal belongings.
Typical Causes of Water Damage We Can Help Mitigate
Burst or Leaking Pipes: Frozen pipes, deteriorated plumbing, or sudden pressure changes can cause pipes to burst or develop leaks, resulting in water damage.
Plumbing Issues: Clogged drains, overflowing toilets, malfunctioning plumbing fixtures, or faulty pipe connections can lead to water overflow and damage.
Appliance Malfunctions: Malfunctioning or faulty appliances such as washing machines, dishwashers, refrigerators, or water heaters can leak or overflow, causing water damage.
Roof Leaks: Damaged or missing roof shingles, improper flashing, or poor roof installation can result in water infiltrating through the roof and causing damage to the interior of the house.
Sewage Backup: Sewer system blockages, damaged sewer lines, or heavy rains overwhelming the sewage system can cause sewage to back up into the house, leading to significant water damage and health hazards.
Natural Disasters: Severe storms, hurricanes, flooding, or heavy rainfall can result in water intrusion, leading to extensive damage to the structure and belongings.
Foundation Issues: Cracks in the foundation, inadequate waterproofing, or improper drainage around the foundation can allow water to seep into the house and cause damage over time.
HVAC System Issues: Faulty or clogged condensate drain lines, malfunctioning air conditioning units, or improperly installed HVAC systems can lead to water leaks and subsequent damage.
Human Error: Accidental incidents such as leaving faucets running, overflowing bathtubs, or neglecting to turn off water sources during repairs or renovations can cause water damage.
If you have a leak in your home or office or have experienced water damage, call the Jacksonville Water Damage Restoration Company experts and we'll respond in 15 minutes- Guaranteed.
904-4-A-FLOOD (904-423-5663)