Flood and Water Damage Restoration Contractor in Ponte Vedra, FL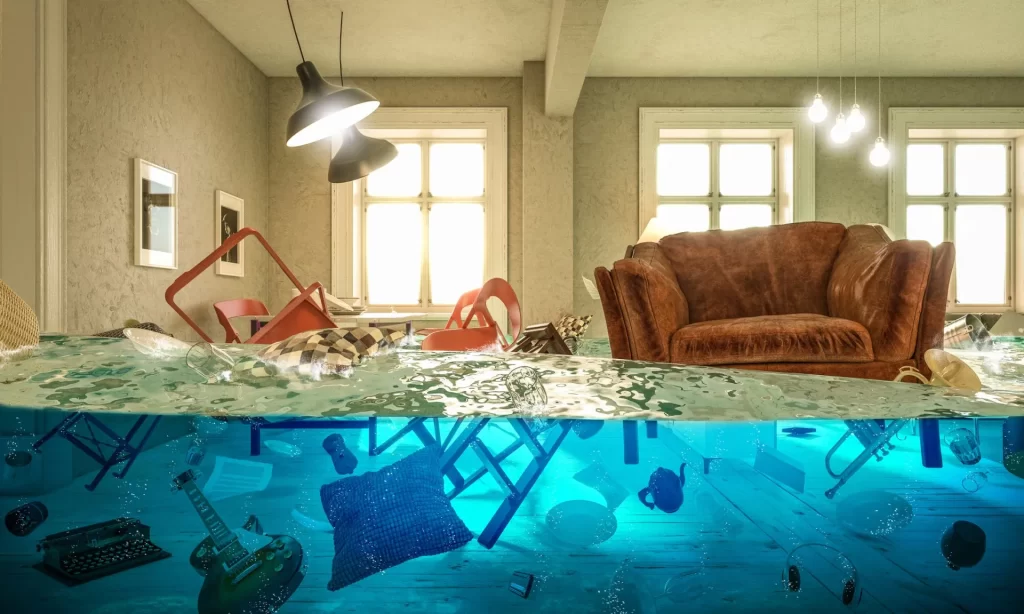 Flooding can occur quickly in Ponte Vedra Beach with hurricane, storms, flooding and even leaky pipes. Whether your property has been devastated by Hurricanes, flash floods, water runoff, or burst pipes, All Things Restored, LLC is able to help bring your residence back to its prior condition. No one wants to deal with the problems that can come with water damage, particularly because it sometimes happens so quickly. Using the right water damage contractors will save you money, effort and time. All Things Restored works effectively to repair any destruction present in your house or on your property.
Water damage restoration services has been fundamental to our company since its inception. We pride ourselves on attention to detail and efficiency. There isn't a job that is too big or too small, and we are happy to give advice for most situations. We also provide storm damage cleanup, mold remediation and fire damage restoration.
Are you in need of assistance right now? If you have a leak in your home or office or have experienced water damage, call us now and we'll respond in 15 minutes- Guaranteed.
Water damage can occur due to a variety of events such as:
Hurricanes
Washing machine or dishwasher overflow
Sump pump failures
Heavy rains or sewage backup
Leaking roofs
Flash flooding
Excessive water runoff
Flood and water damage restoration services in Ponte Vedra include:
Drying out your home
Water removal and extraction
Cleaning and sanitation
Restoration and cleaning of household goods and personal possessions: clothes, linens, books and documents etc.
Assistance with claim insurance
Why is it necessary to use a certified water damage restoration firm?
The process of removing moisture and drying the base of the affected area involves particular equipment and scientific processes. Even if a floor looks dry, there may be hard to detect moisture which has made its way to the sub-floor. Waiting to commence repairs or using a firm that's not experienced can lead to costly work later.
When disaster strikes and your property is affected by water or flood damage every single minute is important. At All things Restored, we understand the urgency of the situation, which is why we offer round-the-clock, 24-hour emergency service in Ponte Vedra Beach and the surrounding areas. Our dedicated team of water damage restoration experts is ready to respond to your call, day or night, to help minimize the water damage and get your life back on track.
Use All Things Restored, LLC in Ponte Vedra, FL
In order to properly restore an area which has been affected by water, a specific procedure has to be followed. Let the professionals at ATR  in Ponte Vedra, FL help you return to your home as quickly as possible. If you have a leak in your home or office or have experienced water damage, call the Ponte Vedra Water Damage Restoration Company experts and we will  respond in 15 minutes- Guaranteed.
904-4-A-FLOOD (904-423-5663)