Fernandina Beach Water Damage Restoration Company
Have you Experienced Water Damage in Fernandina Beach, FL? We've Got You Covered For 24 Hour Emergency Service
We also service all of Greater Jacksonville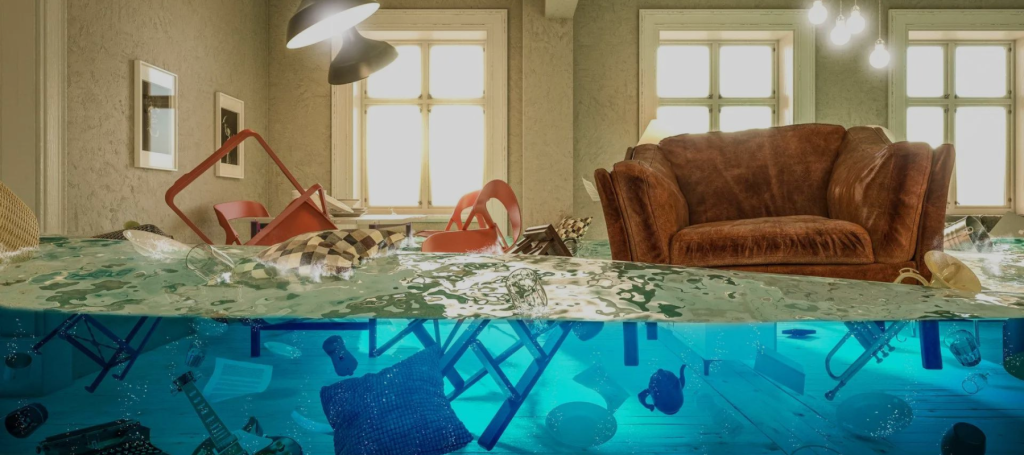 In the picturesque coastal town of Fernandina Beach, FL, water damage can strike unexpectedly, wreaking havoc on your property. When disaster strikes, turn to All Things Restored , your trusted partner in professional water damage restoration services. Over the years, we've earned the confidence of property owners who rely on our top-notch services when their homes fall victim to water or flood damage damage. Our expert contractors are here to take charge, delivering exceptional results every time. All Things Restored, LLC is a trusted leader in the restoration industry. We are a locally owned and operated business and have a team of highly trained technicians that are dedicated to responding quickly to any size disaster
Our Fernandina Beach Water and Flood Damage Restoration Services
Water damage can stem from a burst pipe, a malfunctioning appliance like a washing machine, or even a sewage system backup, posing health risks due to contaminated water. Timely water damage remediation is vital, as flooding can ravage your floors and walls while inviting mold growth.
When you choose our water damage restoration company near Fernandina Beach, FL, you can expect:
Initial Assessment: We start with a thorough evaluation of the damage.
Water Removal: Swift and efficient water extraction.
Drying and Dehumidifying: Ensuring your property is moisture-free.
Sanitation and Restoration: Cleaning and restoring your space to its former glory.
Mold and Mildew Mitigation: Preventing mold issues.
Floor and Wall Reconstruction: Restoring damaged areas.
Assistance with Insurance Claims: We help you navigate the insurance process.
Experienced Water Restoration Damage Specialists
Our disaster recovery experts undergo rigorous training to provide you with the finest water damage restoration services. Armed with industry-grade equipment and a skilled workforce, we handle the complexities of water damage remediation professionally. DIY attempts are ill-advised, as these processes require specialized expertise. Beyond water removal and mold prevention, our contractors excel in replacing walls, floorboards, and baseboards. Trust us to handle your water damage restoration projects in Fernandina Beach, FL, with care and precision.
Choose All Things Restored  for Dependable Water Damage Cleanup Services in Fernandina Beach
All Things Restored stands as the industry leader in water remediation services, delivering excellence and precision. Homeowners throughout Fernandina Beach, FL, place their trust in us for disaster remediation. Our 24-hour emergency response ensures that our competent team of water damage contractors is there for you when you need them most. With over five decades of experience, we employ top-rated methods to prevent mold growth and restore your home .
Your Trusted Water Damage Restoration Pros
All Things Restored of North Florida has assisted countless homeowners and property owners in the region, delivering impeccable water damage cleanup and restoration services, transparent communication, and a hassle-free process. With our extensive experience, we understand the unique challenges you face when water damage strikes your property. We work with your insurance company to initiate the restoration process, shouldering the difficult aspects so you can concentrate your efforts where they're most needed.
Contact Us Today – Your Fernandina Beach Water Damage Restoration Experts
All Things Restored follows best practices for all our emergency damage restoration services, ensuring your home's safety and security. Our contractors are equipped with industry-standard tools, current certifications, and insurance coverage to operate in Fernandina Beach, FL, and the surrounding areas. If you have a leak in your home or office or have experienced water damage, call the Fernandina Beach Water Damage Restoration Company experts and we'll respond in 15 minutes- Guaranteed.
904-4-A-FLOOD (904-423-5663)