Mold Remediation Services in Jacksonville
---
Finding mold in your home or business means that you need to move fast!
Left unchecked, mold and the toxins they bring can cause long term health problems for you and your family.
All Things Restored has perfected a process to get mold cleaned up and get your property restored as quickly as possible. If you need a mold remediation company in Jacksonville, call All Things Restored at the number below for fast mold removal services.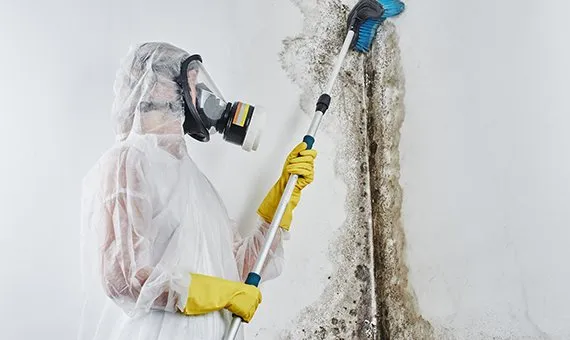 Step 1: Response and assessment
Widely known as the fastest in the industry, we come to your home or place of business and investigate the extent of the mold problem. Sometimes the source is a water leak or plumbing problem that we can immediately stop from getting worse.
Step 2: Personal and confidential consultation
We'll sit down and help you understand your insurance policy and devise a strategy to get the rest of the mold mess cleaned up and the cost covered by your insurance carrier.
Step 3: Mold remediation and cleanup
We will construct a containment zone so that you can still use the other parts of your home or office without fear of exposure. Once we do the deconstruction, and have a firm understanding of the cause of the mold problem, we'll begin to remediate and remove the mold. We'll take great care to make sure that we don't contaminate the rest of the premise. We'll haul away the contaminated construction material away so it can't hurt you.
Step 4: Reconstruction and finishing
With the mold problem solved, we'll get to work restoring and reconstructing the area. This means we will coordinate with our network of tradespeople including drywall experts, plumbers and tile pros among others.
If you have a mold problem now, it's getting worse with every moment you waste. Contact us now to discuss your options!